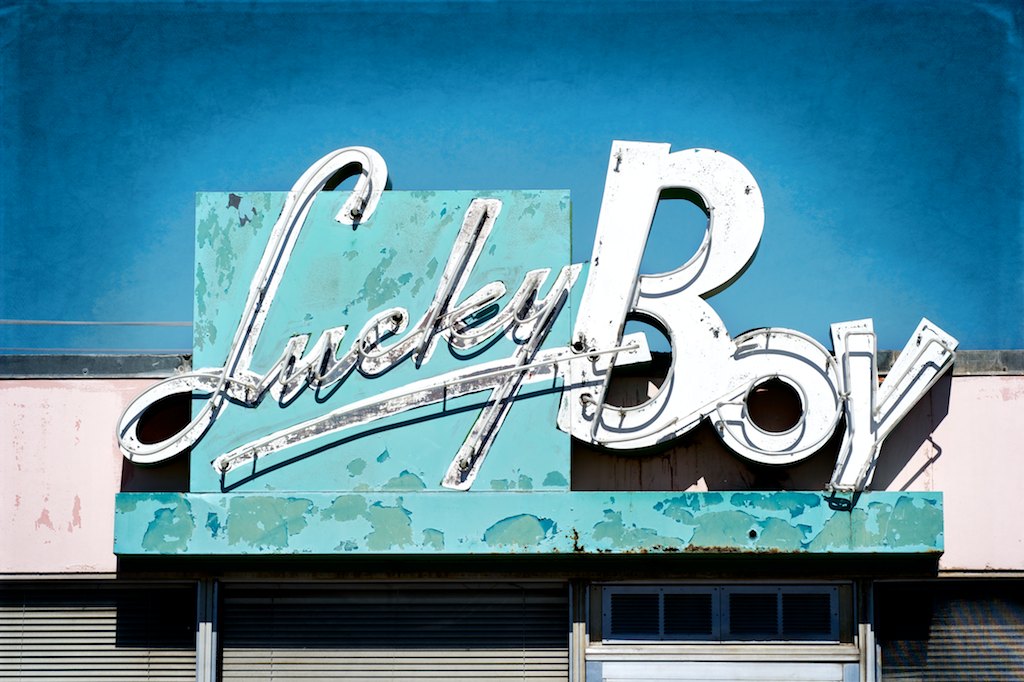 The prominent neon sign mounted atop the front of Lucky Boy restaurant in Albuquerque, New Mexico.
It was closed when I visited, but from the outside it looks like a classic dive, with Chinese food and hamburgers offered. And sure enough, the Yelp reviews confirm it. "It's about as divey as you can get without totally scaring away your customers–which I mean in a great way, because the places that haven't ever changed are the places who have a loyal customer base. They don't need to change!"
Or: "Lucky Boy is one of THE strangest places I've ever eaten. The first time I walked in, I seriously considered running out of the place screaming. It looks dirty. There are no decorations on the walls. There is a large bucket with soapy water that you are expected to bus your own silverware to upon completion of a meal. In spite of that, I was intrigued, so I placed my order… and I've been going back ever since."
I think I need to try it next time I'm in ABQ.