The neon sign atop the Time Deli at the corner of Bascom and Stevens Creek / San Carlos. The Time Market started operation in 1950 at what was then considered a "prime location" by its owners, Sam and Joe Carlino. (This particular corner is looking a little worse for wear nowadays, with The Pink Poodle — "San Jose's only all-nude club!" — a prominent fixture across the street.)
Back in the market's heyday, they served 500 turkeys every Thanksgiving and made their own sausage, which attracted customers from as far away as San Francisco. It was a friendly place where the customers and the staff were on a first name basis.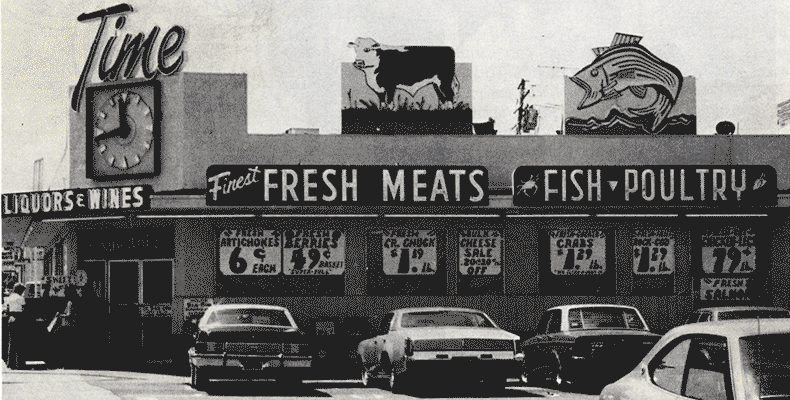 They didn't use newspaper, radio or TV ads, reasoning that "the whole outside of the building is one big ad," as this photo from 1976 shows. Nowadays all of the signage is gone, save the clock and the "Time" logo above it. Sam and his son later started Sam's Bar-B-Que. You can find more history about Time and Sam here.