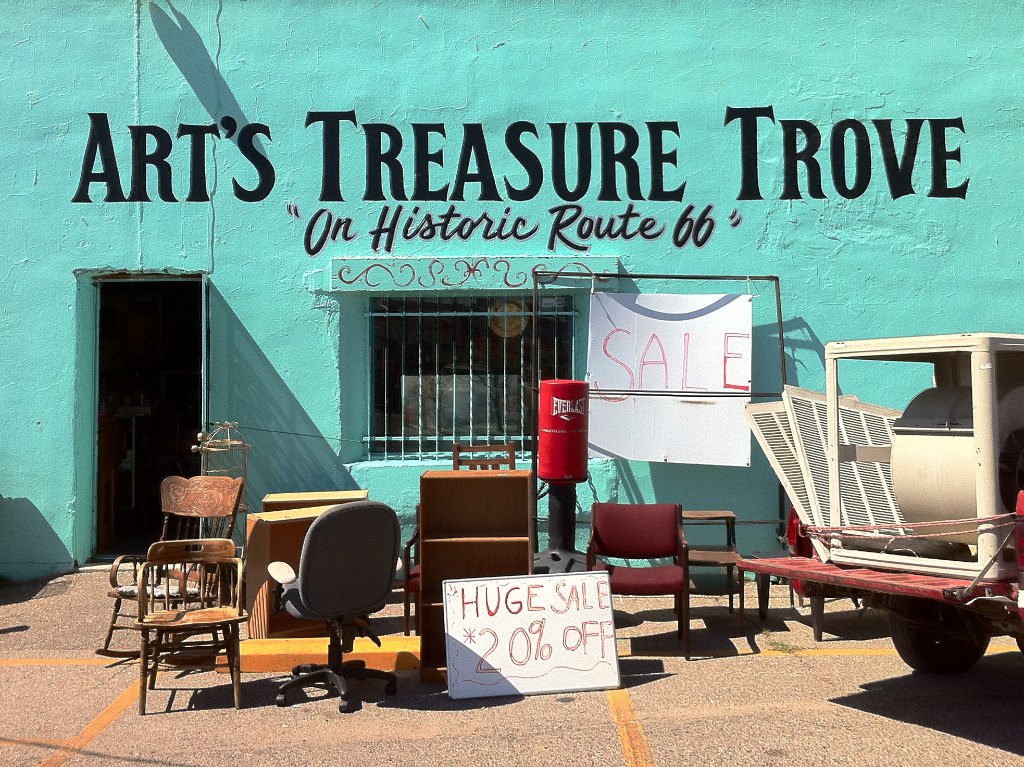 Art's Treasure Trove on Route 66 in Albuquerque, New Mexico. Across the parking lot from Art's is Garcia's, a Mexican food restaurant with a great neon sign that was featured on Breaking Bad. Anyway, I ate lunch at Garcia's and had a friendly chat with the waitress, who recommended the brisket taco plate, which was very good. When I was done I decided to walk over to Art's to see what it was. What it was was a bit of a disappointment. It's nothing more than a garage sale these days. I bet in it's heyday it was pretty cool, though.
As I was walking back to my car and decided to use the restroom in Garcia's. When I was done, I headed out the door when the waitress stopped me asked if I had paid for lunch, apologizing for even insinuating that I might do such a thing. I thought for a moment, and realized she was right. Not only that, I planned to have huevos rancheros there the next morning. They would have though, "here comes that deadbeat!" She said she couldn't believe I had walked out; I just didn't look the type. I couldn't believe it, either. 🙂 I paid up and stopped by the next morning, as planned.
So that's my story and I'm sticking to it.